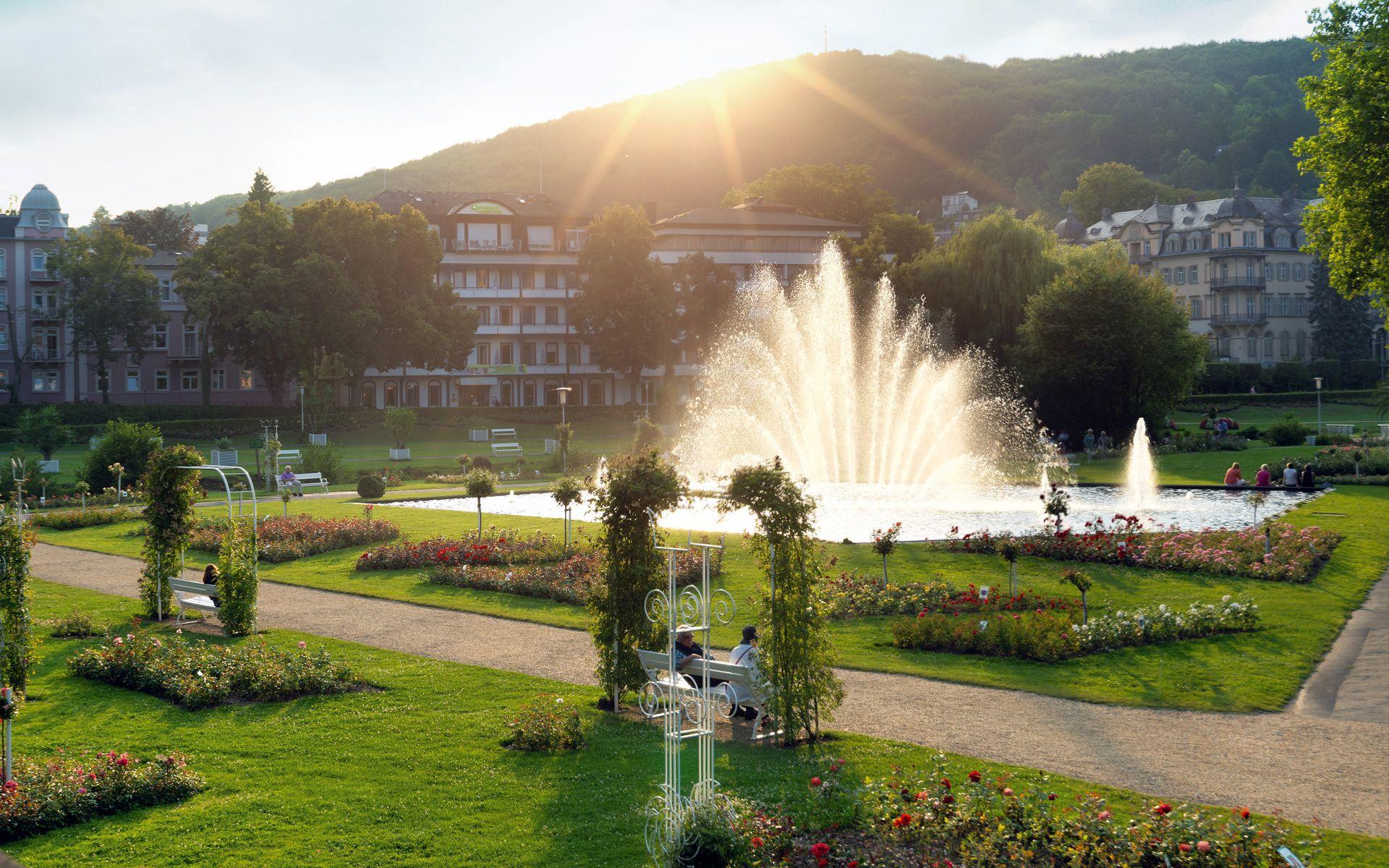 Image
Service employee:in (m/f/d)
Full-time, part-time or as a temp
Join us with immediate effect to our motto "TEAMwork" & prepare in the team our guests an unforgettable stay in Bad Kissingen. 
Great passion for our work, understanding for each other and a strong team spirit are the basis for our joint success. 
Are you ready for a new challenge?
 
A small excerpt of your talents:
extraordinary personality
infectious ability to communicate and express yourself
passion for extraordinary drinks and regional cuisine
you have a good taste
you like to approach people
core hours are from 03.00 p.m. - 01.00 a.m. from Tuesday to Saturday.
The realization of events is a lot of fun for you? Great, then you can support us.
Your eye for detail will help us achieve our guest satisfaction goals.
Are you ready to pass on the magic with us?
Image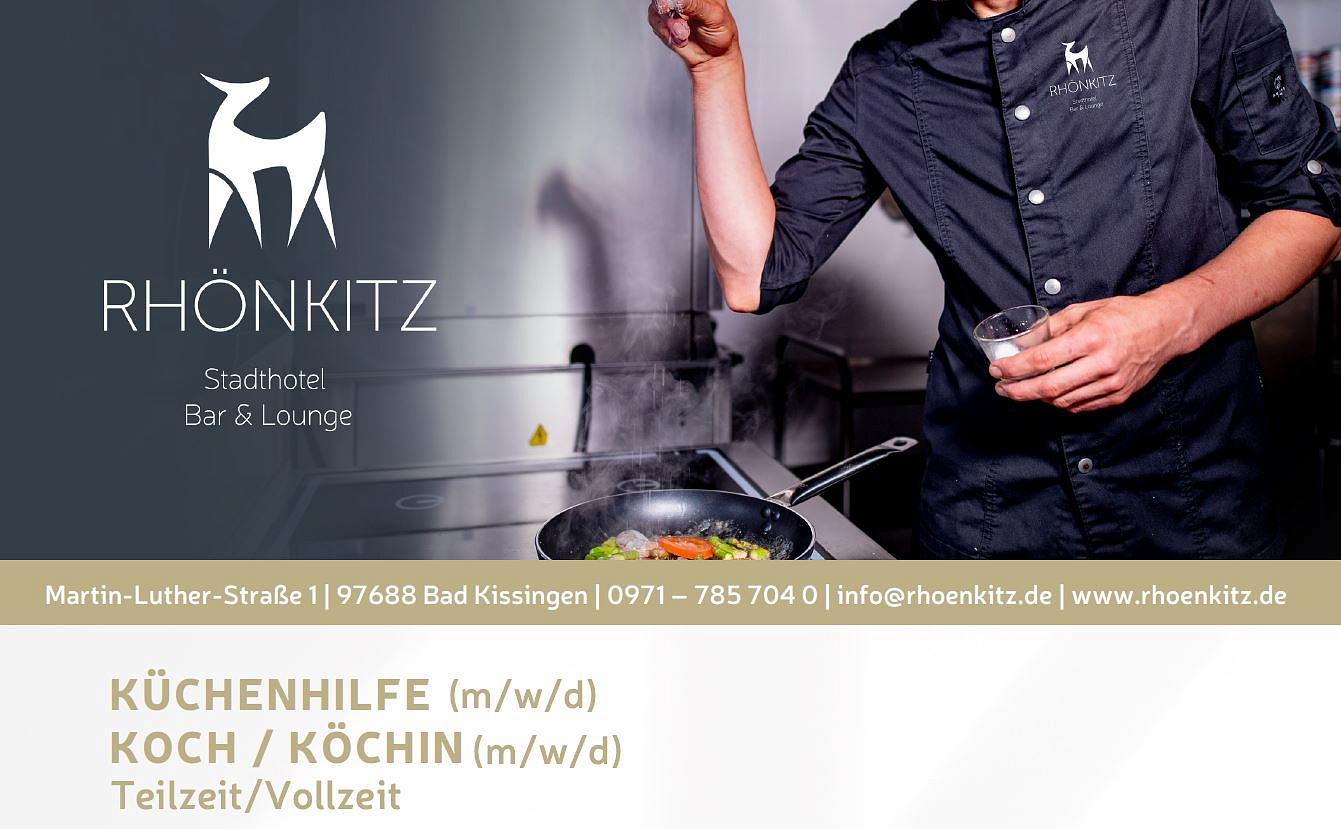 Kitchen assistant (m/f/d)
Cook / cook (m/f)
Full-time, Part-time 
Help wanted for the evening area! 
We have hospitality in our nature & are simple as we are.
Because really good hospitality is above all authentic.
Small sample of your talents:
you have an eye for loving details in the preparation of food.
you enjoy assisting and helping with the cooking.
you have a positive appearance and perfect manners.
you love to work independently.
you are trustworthy, reliable, flexible and able to work under pressure.
core working hours are from 04:30 p.m. to 09:30 p.m.
you can work from Tuesday to Saturday.
With this we inspire you:
an interesting & varied job in a young, experienced TEAM
regular development meetings & further training opportunities
extensive training
company pension scheme
performance-related & punctual payment
Family & Friends Rate
due to our membership with TOP International Hotels GmbH, our employees can enjoy an employee rate in many German hotels
Do you have professional experience or would you like to reorient yourself and develop yourself further in the kitchen?
Then these positions are just right for you. What are you waiting for?
Image
…bei dem/der auch der schlimmste Morgenmuffel lächelt.
…der/die unseren Gästen zu einem gelungenen Start in den Tag verhilft.
Wir alle haben die Gastfreundschaft im Naturell – dabei sind wir einfach so wie wir sind, denn echt gute Gastfreundschaft ist vor allem authentisch.
Kleiner Auszug deiner Talente
Du fühlst Dich in der "kalten Küche"

zu Hause und hast Freude daran, dass unsere Gäste mit Deinem Frühstück gut in den Tag starten.

Du hast ein Auge für liebevolle Details beim Legen von kalten Platten.

Du hast Spaß an der Zuarbeit und Mithilfe bei Konferenzkaffeepausen.

Du bringst positives Auftreten und perfekte Umgangsformen mit.

Du bist kreativ und ideenreich.

Du liebst es selbstständig zu arbeiten.

Du bist vertrauenswürdig, zuverlässig, flexibel und belastbar.
Kernarbeitszeiten in der Frühstücksküche sind von 05:00 Uhr bis 13:30 Uhr, einsetzbar von Montag bis Sonntag.
Damit begeistern wir dich:
eine interessante & abwechslungsreiche Tätigkeit in einem jungen, erfahrenen gast- & serviceorientierten Team

regelmäßige Entwicklungsgespräche & Weiterbildungsmöglichkeiten

Hilfestellung bei der Wohnungssuche

umfangreiche Einarbeitung

betriebliche Altersvorsorge

leistungsgerechte & pünktliche Zahlung

Family & Friends Rate

durch unsere Mitgliedschaft bei TOP International Hotels GmbH gibt es für Mitarbeiter:innen einen Personalrabatt in vielen deutschen Hotels
Information for applicants (acc. to. Art. 13,14 DSGVO)